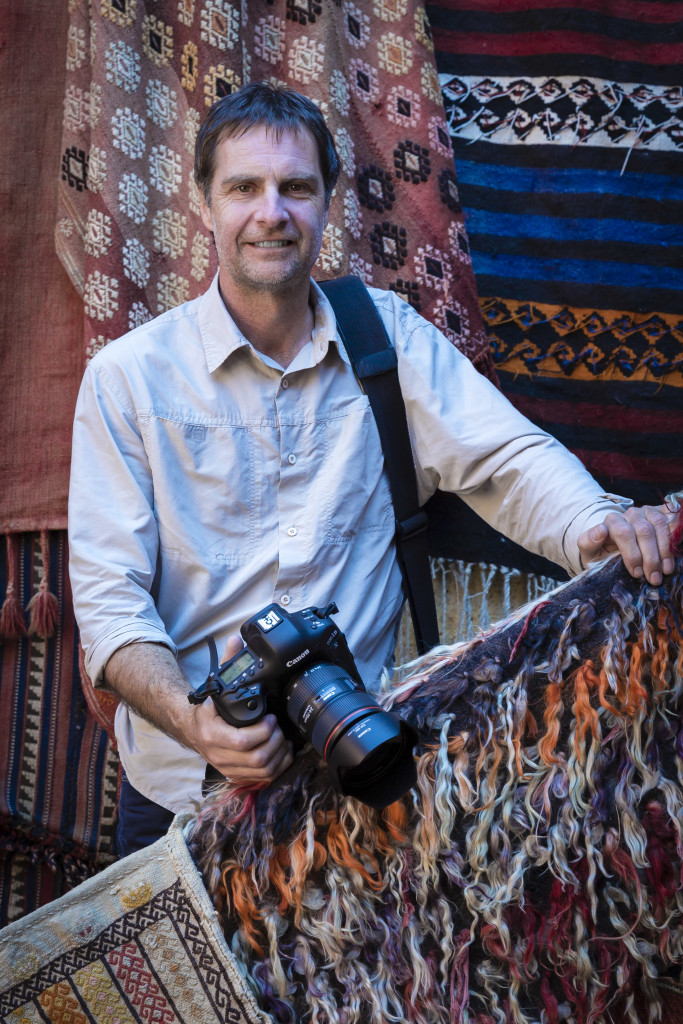 Richard I'Anson is a world renowned travel photographer and definitely one of the artists who inspire me most. I first heard about him the day I bought Lonely Planet's Guide to Travel Photography, an awesome book he authored that deals with pretty much everything you need to know if you're interested in travel photography. I was amazed by the top notch quality of his images for sure, but also by the way he talks about his passion for both travel and photography. I've been following his work ever since.
Richard has been in the travel photography industry over the past 34 years; his images are published worldwide and he has published eleven books so far. He was one of five photographers selected for the National Geographic Channel television series Tales by Light. He is a Master of Photography awarded by the Australian Institute of Professional Photography (AIPP) and represents Canon Australia as a Canon Master Photographer.
I had the chance to meet Richard I'Anson in Lucerne, Switzerland, in October 2013 as he was leading a workshop on travel photography. I spent three days with him and a small group of fellow photographers shooting, editing images and having a few drinks talking about everything photography related. There, I discovered that, in addition to an awesome photographer, Richard is also a very friendly guy who loves to share his experience with everyone.
I'm really stoked that Richard took the time to answer my questions and give us this interview!
I strongly recommend to follow Richard's amazing work on his website (http://www.richardianson.com) and connect with him on Facebook and Instagram.
The Interview
– When, and how did you discover photography as a passion of yours?
From the moment I received my first camera at 16 I wanted to be a photographer. The camera was a birthday present and it came with a roll of 12 exposure colour negative film. The day the 12 colour prints came back from the lab I was hooked. Within 3 months I had a darkroom set up in my bedroom and I was reading every photography magazine I could get my hands on. As soon as I started developing and printing black and white film I went berserk with the camera, often shooting 60 frames a night around the house and garden.
– Did you ever take photography courses or are you self-taught?
I'm self-taught.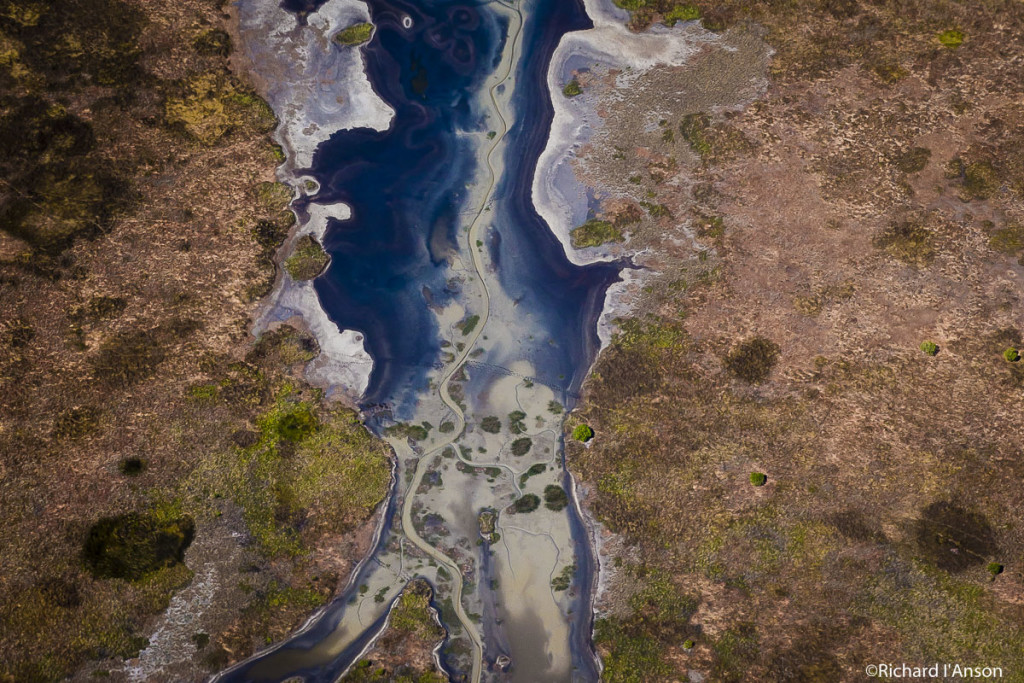 – Can you please share the story about the start of your career as a professional photographer? Have you always been in travel photography? What were your biggest challenges when you first started?
I started shootings friend's weddings. They went well and I soon started to take paid booking. At age 21 and with 13 weddings booked I set up a portrait and wedding studio. I was very clear that I would do this work for five years in order to allow me to start travelling and build a collection of images.
During that time I did a seven month overseas trip and lots of travelling in Australia. Then I closed down the studio and travelled for 2 years in Asia. By the time I returned to Australia I had a comprehensive collection of images to show picture editors and sell as stock and therefore announce myself as a travel photographer. The biggest challenge is building a collection of quality images that cover a broad range of subjects and places, which of course takes time and money.
– How often, out of the year, are you actually on assignment taking pictures or leading workshops?
I travel between 90 and 120 days a year.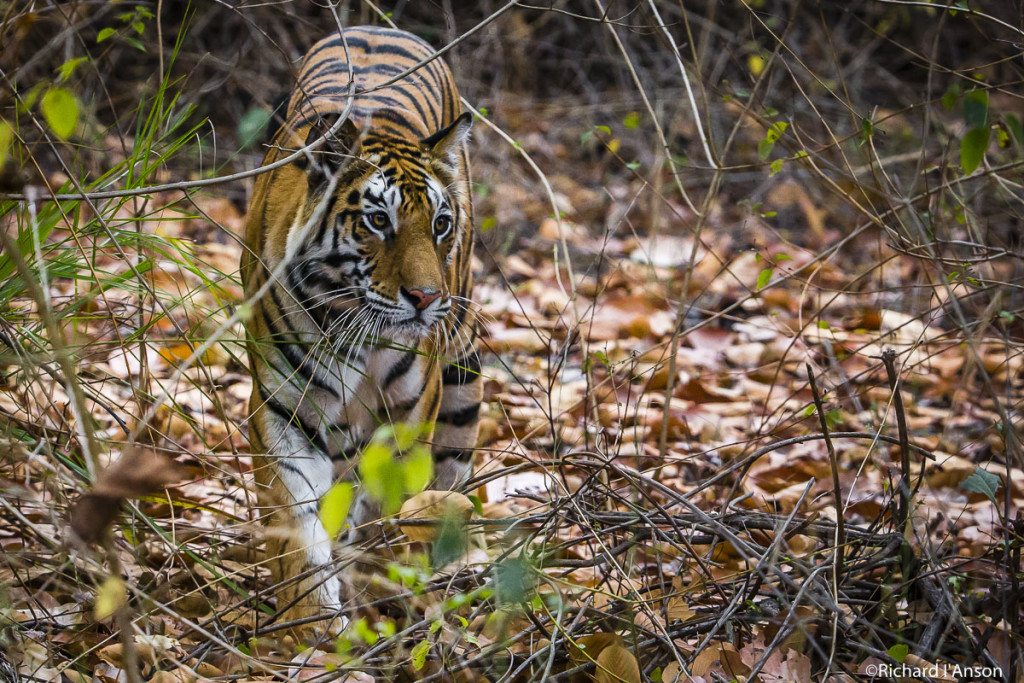 – How do you prepare for a photographic adventure (planning, gear etc.)?
The first thing I always check is the dates of important festivals, public holidays and market days. I'll then check the expected weather conditions. I will create a shot list of all the places and subjects that I'd like to photograph and this allows me to come up with a rough itinerary which in turn informs me as to how long I need, and on what days of the week I should be at a particular destination.
Pre-trip research ensures I have enough time to cover all the important sights, places and events, as well as extra time to explore and discover lesser known subjects and to experience the daily life of the people.
– How does one of your working days look like when you are not away?
I spend most of my time at the computer, processing images from past trips (I am always behind), planning workshops and trips, working on my book projects and all the other business activities that you have to do. The days are just as long in the office as they are on the road.
– How do you feel travel has impacted both your photography and you as a person? How do you feel it has changed the way you view the world?
I've always had a very positive view of the world and its people and my travels and photographic experience have only ever reinforced that. I am truly privileged to have seen so much of the best of the world, rather than conflict, death and destruction that others deal with. My images are a celebration of the diversity of environments, landscapes and cultures that make up our incredible world. It continues to amaze me how welcoming and willing people are, from the most remote villages to the biggest mega cities, to share their lives briefly with a stranger and his camera.
– Did you ever experience career burn-out? How did you deal with it? Travelling alone to unknown places can be stressful and leaving loved ones behind may be very hard sometimes…
I've never experienced anything like career burn-out, I still love what I do, both the travelling and the photography. I know travel photography sounds glamourous to a lot of people but I've always said that if you didn't love it, it would be too hard.
I mostly do travel alone, but that's exactly how I like it when I'm working, and I've never found it stressful. I believe the only way to achieve the most consistent levels of originality, quality and consistency and create the maximum number of photo opportunities from the available time is to travel solo. I'm travelling with a purpose, just as anyone does on business. I have very clear goals and high expectations of what I want to achieve and I have to deliver, regardless of all extenuating factors such as unfavourable weather, transport issues, misleading information etc.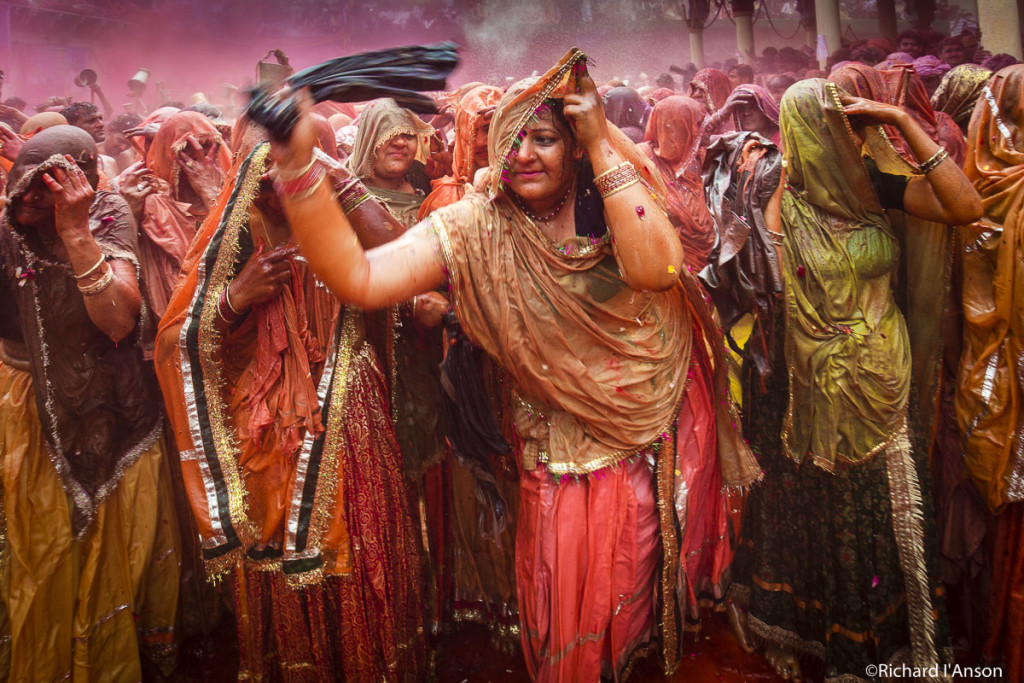 – Which photographers inspire you? Why?
I've been inspired by the work of many photographers – Galen Rowell, Steve McCurry, Sebastião Salgado, Raghu Rai and my friends Michael Coyne and Art Wolfe to name just a few. They all consistently produce work of the highest standard that motivates and challenges me to keep working at and improving what I do.
– What is your most memorable travel so far? Any anecdote to share?
Chasing the northern lights. It is right up there with my best ever travel and photography experiences. But that was only after it threatened to be one of the worst. I allowed four days in Tromsø, Norway and pre-booked with a local company to be taken out for three nights with a spare night just in case. They pick you up at 5.30 pm and you go looking, after which they drop you back 10-12 hours later. The first two nights were cloudy, cold and drizzly, we saw nothing. On the third night things weren't looking too good either, but just as deep despair was about to set in the guides got very excited and started yelling "Aurora's here, there she is". Sure enough a faint green glow appeared in a small break in the clouds. After two, long cold nights totally 26 hours of nothing, it was certainly better than nothing. However, I thought the guides were just doing their best to keep me interested. But then the clouds started to clear, the sky lit up with green bands of light, a rare red corona formed overhead, multi-coloured rays appeared over the mountain range, the water turned green; it was simply breathtaking. It's hard to describe the excitement (and relief), but it truly was a hair standing up on the back of your neck; tears in the eyes moment, and minus 20 didn't feel so cold anymore.
– What are your next big projects?
I'm about to write the fifth edition of Lonely Planet's Guide to Travel Photography and continue to work on longer term book projects including one on the Himalaya.
– What top skills would you say a successful travel photographer needs?
Apart from being a great photographer it certainly helps if you're organised and disciplined to create and then execute shots lists, flexible so as to be able to respond to new things that weren't on the original plan, stamina to keep walking & deal with the long days and patience to wait for everything to come together. You also have to be comfortable with your own company, confident to step into unfamiliar settings, open minded and respectful of what you see.
– What tips would you give someone who wants to start travel photography as a career?
You have to be prepared and able to invest time and money in travel to build a substantial collection of high quality images to license as stock and to prove to potential clients that you can do the job. Travel photography is arguably the most competitive of photographic genres thanks to the fact that the subject matter is the preferred subject matter of nearly everyone with a camera, especially when they are on holiday. Aspiring photographers need to understand that travelling to take photographs with the aim of making a living is very different from taking photos while travelling. Professional travel photography is about commitment to the image. Nothing gets higher priority than being in the right place, at the right time, all of the time which will give you the best chance of building a large collection of images with broad geographic and subject coverage.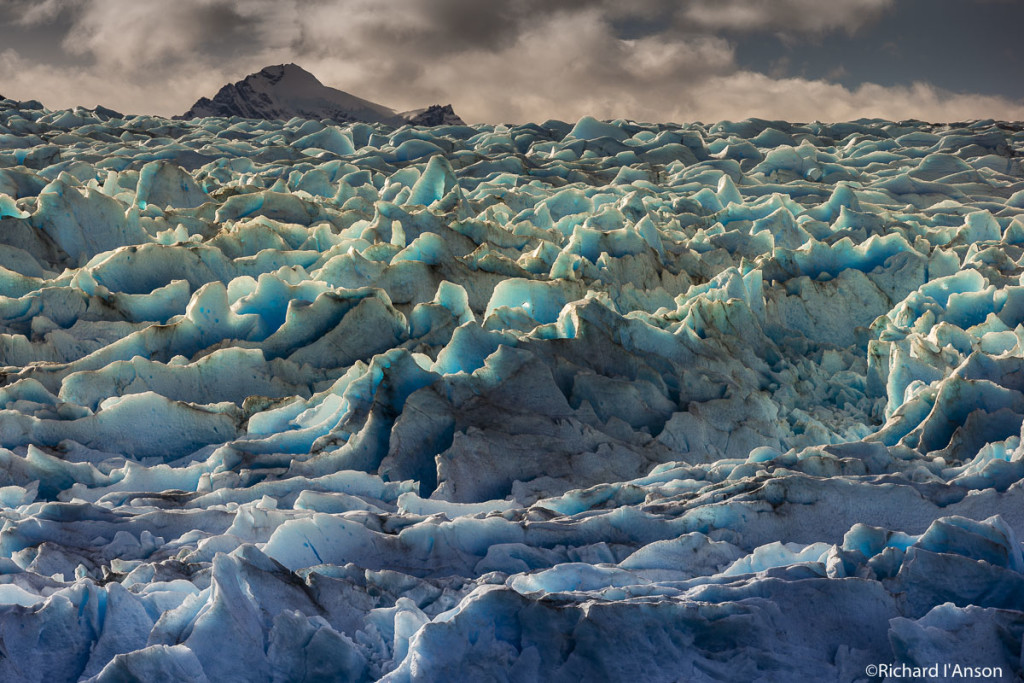 About Richard I'Anson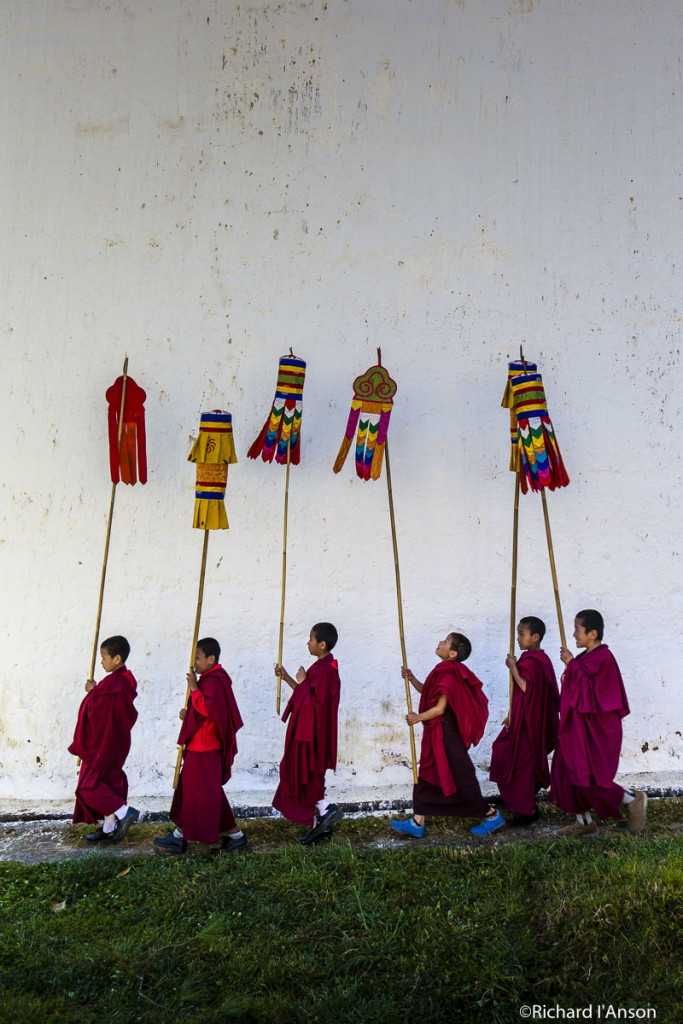 Richard I'Anson is a freelance photographer who has built a career on his twin passions for travel and photography. Over the past 34 years he has travelled the world, amassing a substantial and compelling collection of images of people and places in more than 85 countries on all seven continents.
His images are published worldwide in books, magazines, newspapers, brochures, calendars, posters, cards and websites. Richard has published eleven books including four editions of the best-selling Lonely Planet Guide to Travel Photography , Lonely Planet's Best Ever Photography Tips and the large format pictorials: Australia: 42 Great Landscape Experiences, Nepal and India: essential encounters.
Richard was one of five photographers selected for the National Geographic Channel television series Tales by Light (screened in Australia and New Zealand in June 2015). He is a Master of Photography awarded by the Australian Institute of Professional Photography (AIPP) and represents Canon Australia as a Canon Master Photographer.
Richard runs workshops teaching all aspects of travel photography for individuals and small groups and leads photography tours to Australian and international destinations. He is also much sought after as a speaker & judge for photography and travel industry events and competitions.
His photography is represented by Getty Images. When he's not on the road Richard lives in Sydney, Australia. For more information about Richard and his photography blog onto www.richardianson.com, www.facebook.com/richardiansonphotography and richianson on Instagram.