Last March I traveled to northern Thailand and spent a few days with the people of the Children's Organization of Southeast Asia (COSA) to document their efforts against human trafficking and children exploitation among northern Thailand communities. Of all the photographs I took there, my most favorite is a portrait of a little girl conscientiously writing something on a piece of paper.
Since I first shared this image about a month ago, quite a lot of people asked me how I made it. To most of them the picture looks like it was taken in a studio since there are no elements around the girl but a white, uniform background.
However, this picture was not staged at all. It was taken outside, the girl sitting at a table that was in the shade while the background (the garden) was in the sun. I used no additional lighting at all.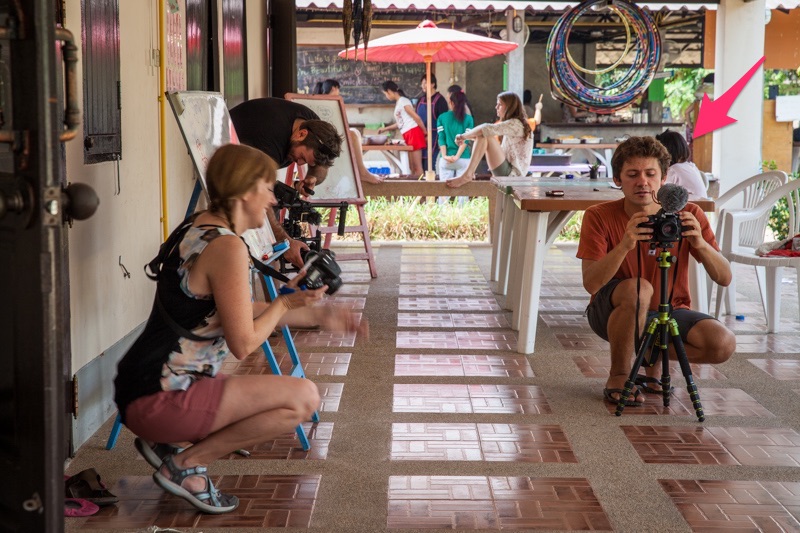 The unprocessed RAW file looks like this: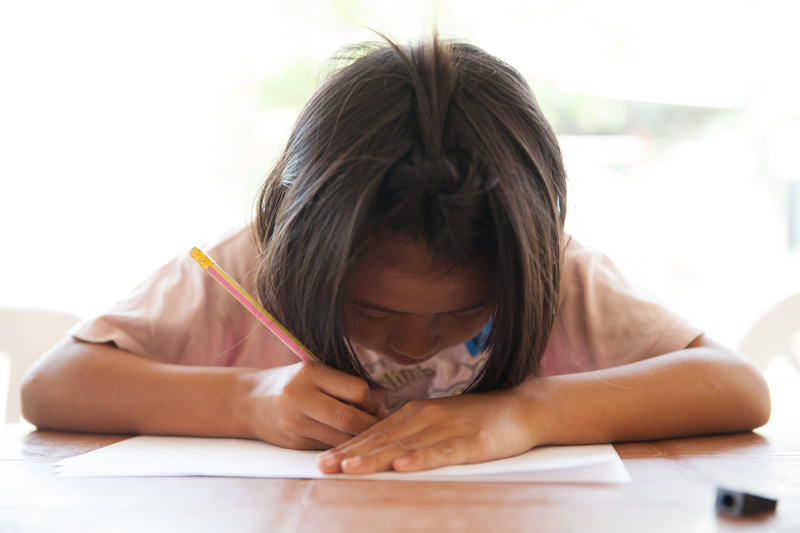 It was taken with my Canon 5D MkII and an EF 24-70 f/2.8 II L lens (this is one of the very last pictures I took with my Canon gear before making the full switch to Sony). Settings were: ISO 200, 1/60 s @ f/2.8 in aperture priority mode. In order to achieve a proper exposure, the metering mode was set on "spot" and light was measured on the girl's hands. The subject is well exposed, except her face that is a bit too dark. The background is way overexposed, but not enough to make everything disappear.
How I processed the shot
Processing an image is a very personal thing, and there are plenty of ways to achieve similar results. Here I am going to describe the way I did it, using both Lightroom and Photoshop because I love to make local adjustments using masks in Photoshop. Of course, everything could have also been achieved in Lightroom using adjustment brushes. Here are the steps I followed to get my final image:
I made three snapshots in LR: one for the girl, one for the foreground, one for the background,
I merged the snapshots in Photoshop,
I made a bit of cleaning in the background,
I made a simple local adjustment to brighten her face.
So how does that work?
Making snapshots
Every time I process a picture that needs a different treatment for, let's say, the foreground and the background, I process it several times in order to make a snapshot of each part of the image with the appropriate adjustments. I use Lightroom for this but any RAW converter is fine. In this case, I made a snapshot for the table, a second one for the girl and a third one for the background.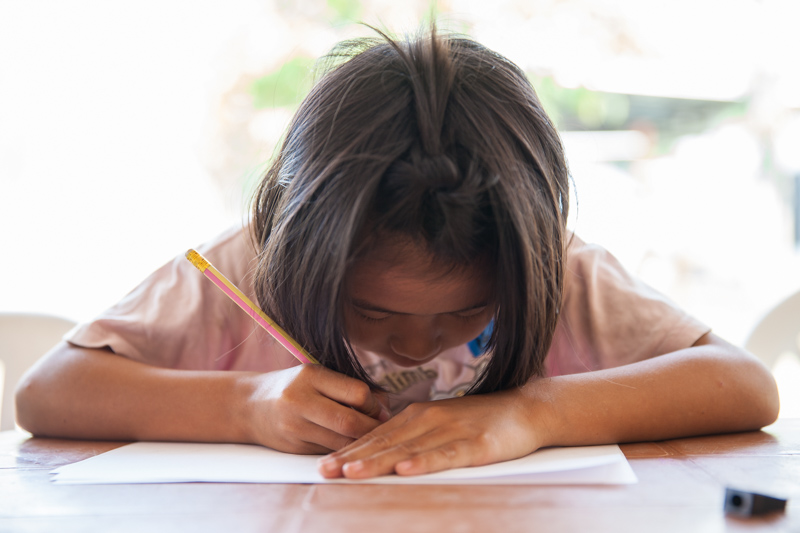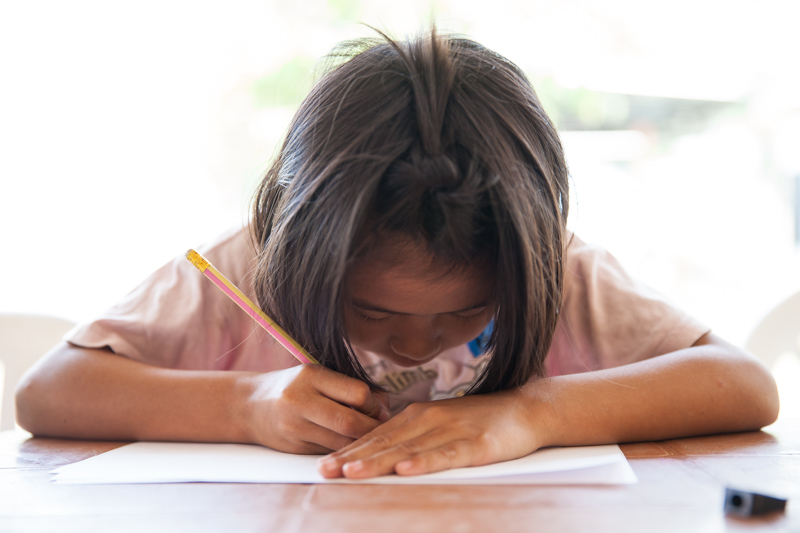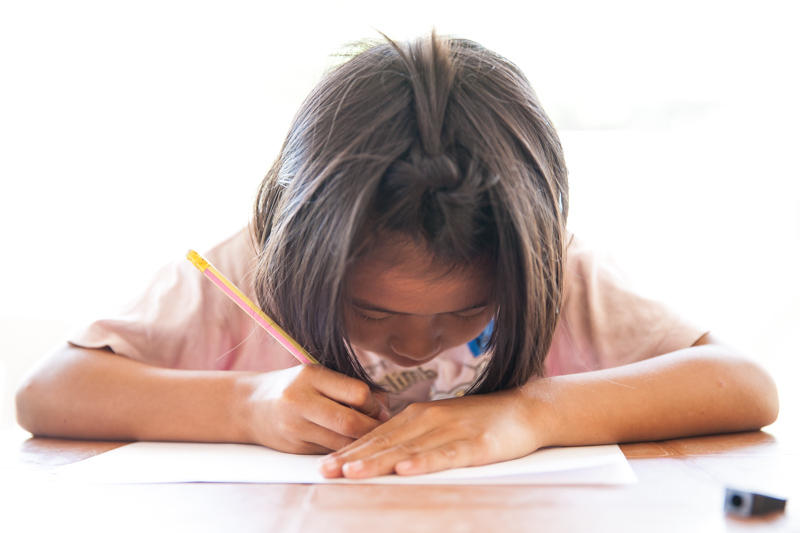 Well… I could have done only two snapshots instead of three; one for the girl and the table, and a second one for the background. This is a very fast and easy process but you must ensure that you don't change anything to the framing of the image and that some settings remain the same from one snapshot to another (lens correction, white balance…).
Merging the snapshots in Photoshop
Once I had the snapshots I exported them to Photoshop and put them as successive  layers in the same file. Then, I used masks in order to merge parts of each snapshot to create the final image. This was achieved using custom selections and refining the edges to obtain soft transitions between the different layers.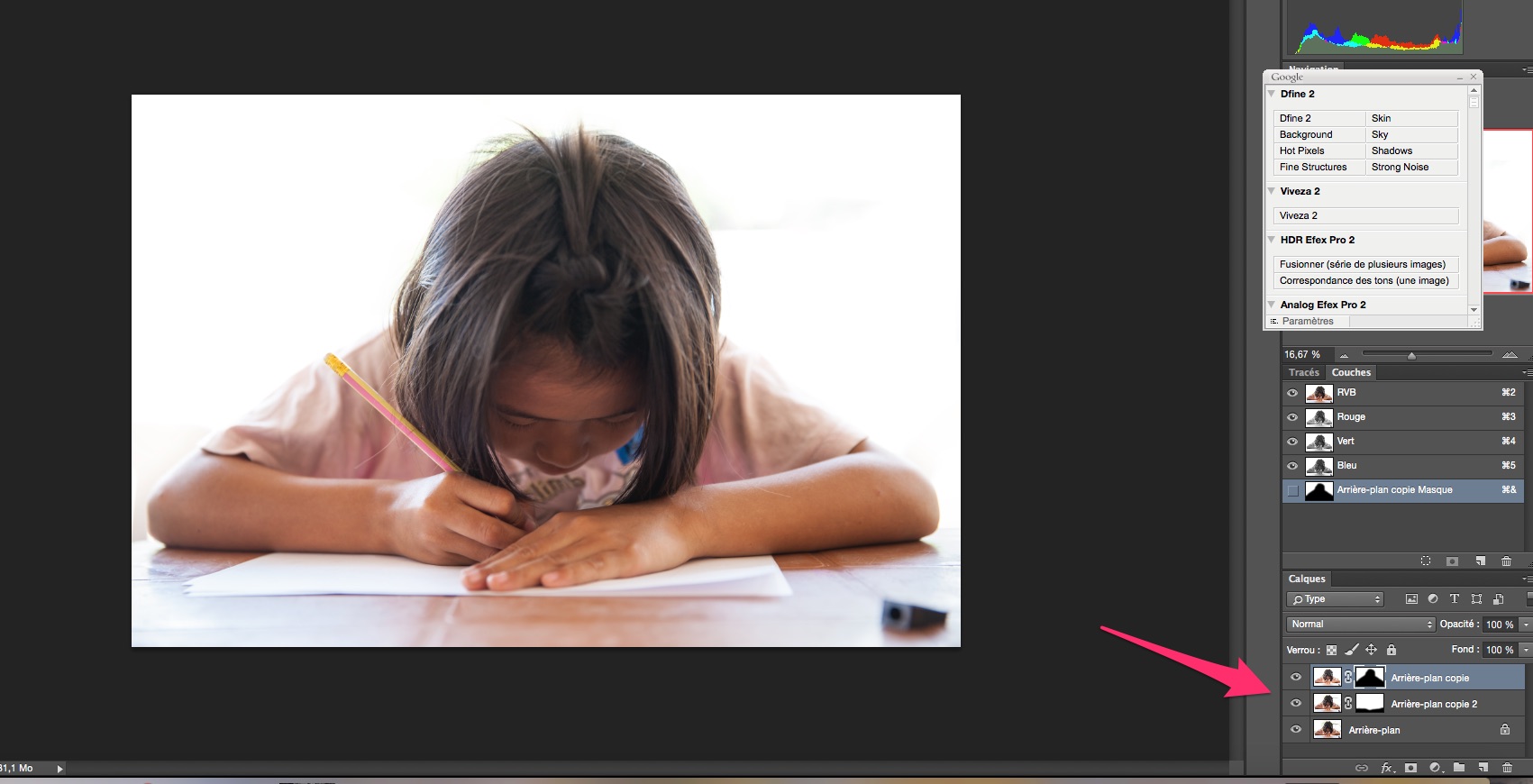 Cleaning the background
Cleaning an image can be done using different tools in Photoshop: the content-aware replacement tool, the clone stamp tool, the patch tool… There are of course no rules, but I like to use the patch tool most of the time. It is very convenient to use and usually does a great job!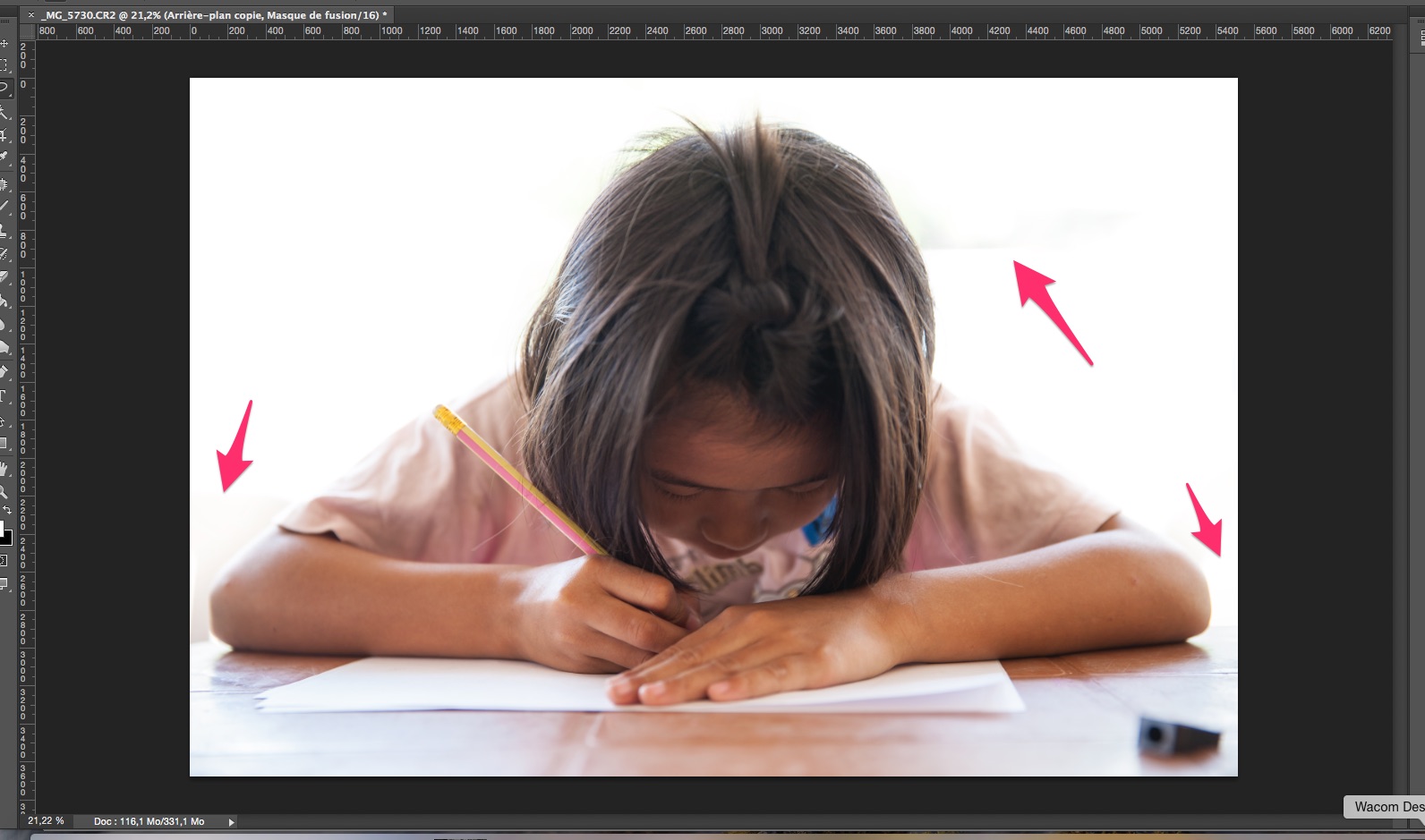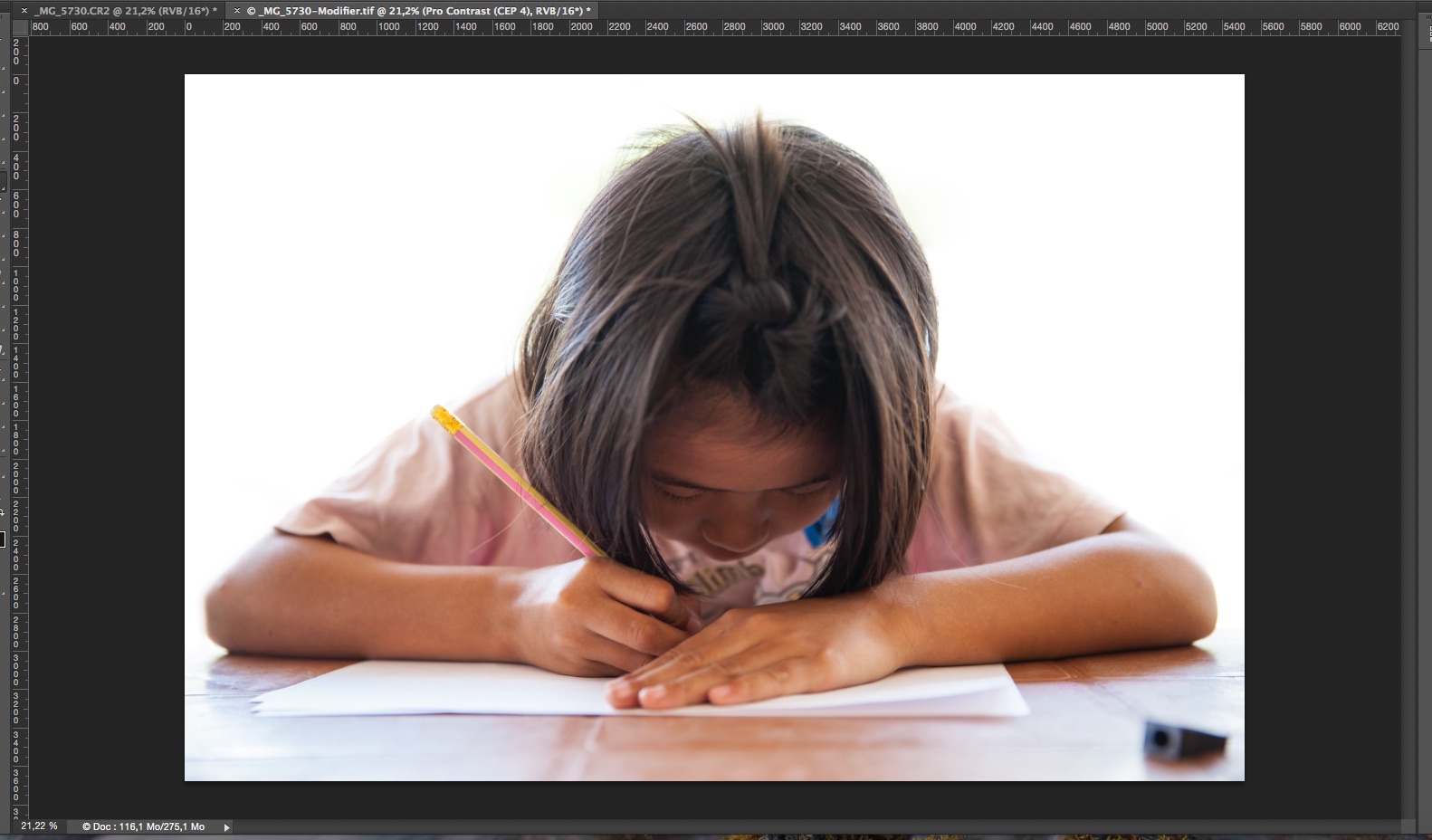 Making local adjustments
I really like to use Photoshop to make local adjustments to my images. Of course, local adjustments can be done in Lightroom using adjustment brushes and it works perfectly fine! Again, this is a very personal thing. I just feel that custom selections work better for me.
In this case, I just darkened the hair and brightened the face a little. As for the snapshots, I made custom selections with blurred edges and created curves adjustment layers, one for the face and one for the hair.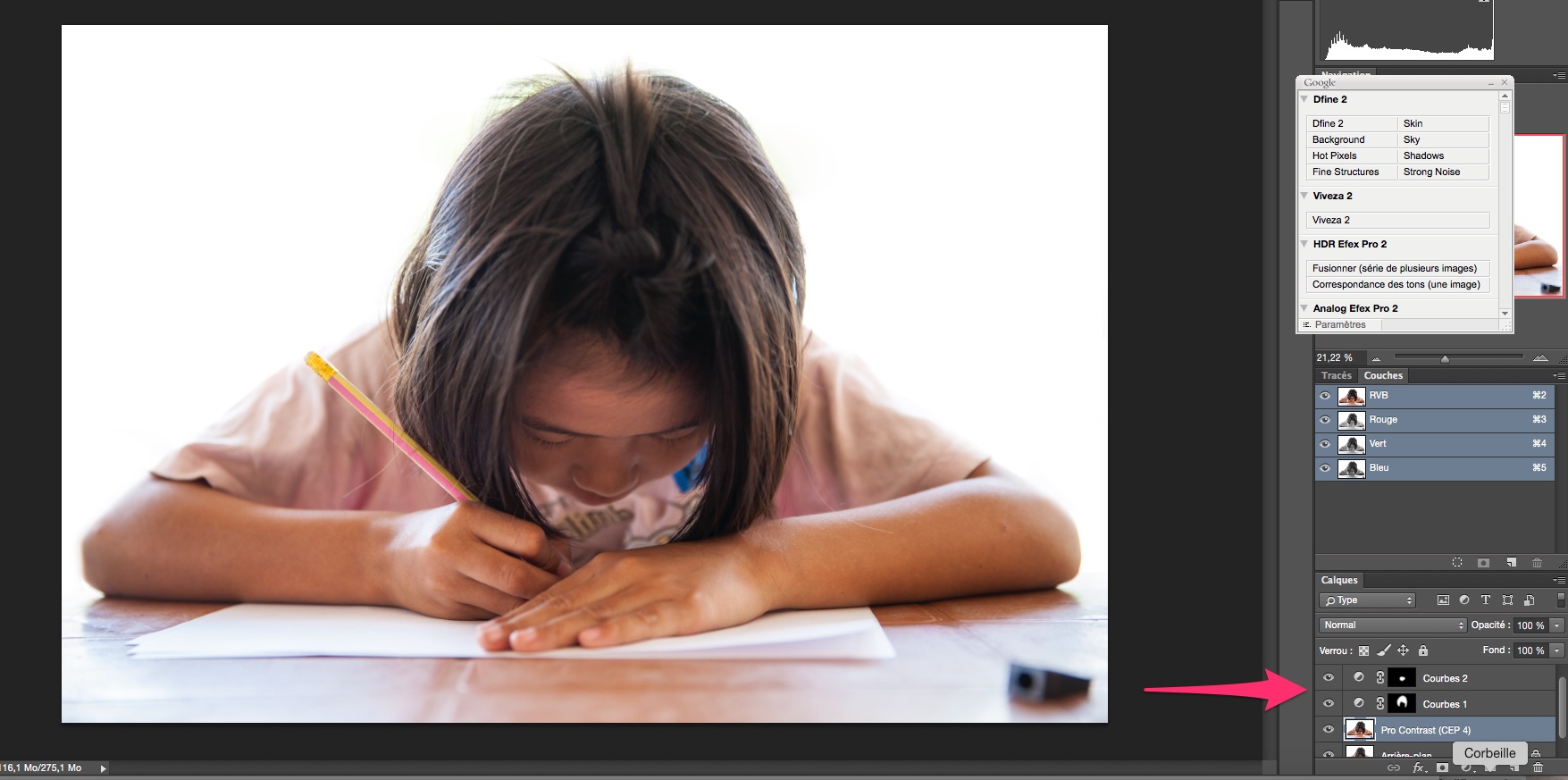 And that's it! Well… In reality there were a few additional steps: I had to remove a few dust spots (with the stamp tool), I made a slight contrast adjustment on the final image and I sharpened it a little bit. Let's have a look at both the initial and the final image: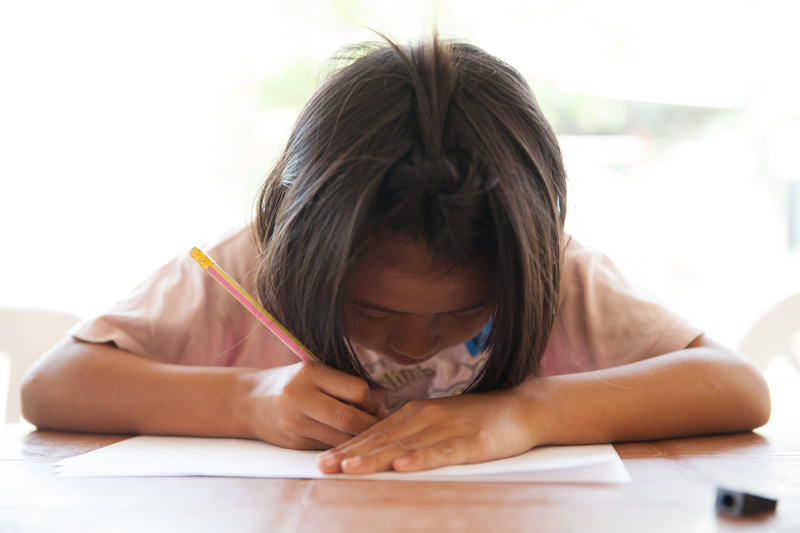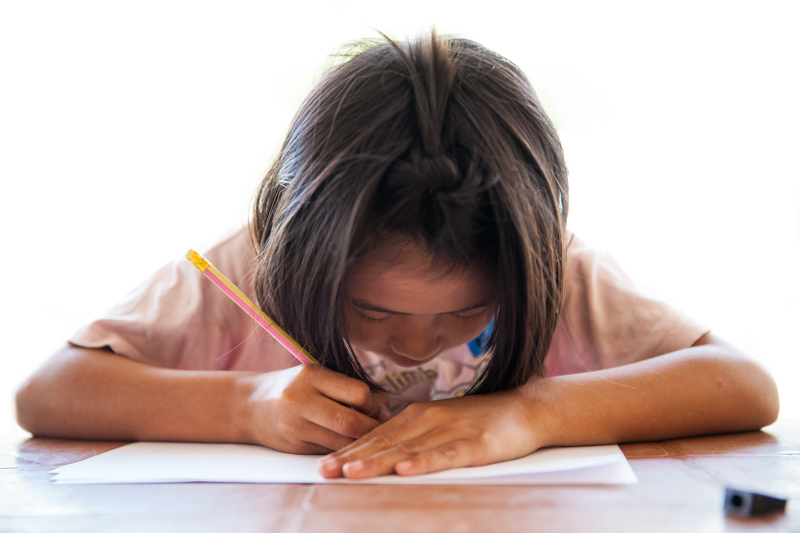 In a few upcoming articles I will explain in detail how to make custom selections in Photoshop, how to use them to create masks and how to use these masks with adjustment layers in order to fine tune an image.
UPDATE: the tutorial on how to make selective adjustments in Photoshop can be seen here.